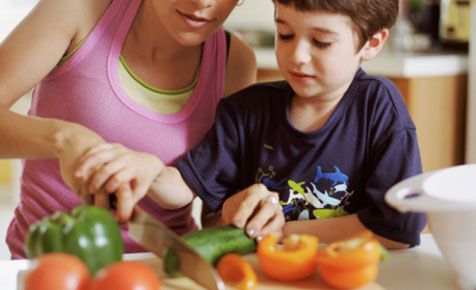 Strive a few of the recipes listed under or, if you have a bread recipe to contribute, be happy to submit it.
I've found that over-exercising could cause me to carry on to weight and make me hungrier. 5 weeks on-line and half stone gone! My physique is fairly immune to shedding weight, so I'm very completely satisfied to be losing, even slowly. I've been doing a model of this for about 3 months. Dropped 2 gown sizes so cannot complain, regardless that it's slower than lots of people!
Eat a hundred% entire grain breads, brown rice, high fiber cereals, beans, peas and a hundred% complete grain pasta as these are high soluble fiber whereas low in saturated fat and energy. Preheat oven to 400° F. Wash rhubarb, take away ends of stalks, then slice crosswise into half of-inch chunks. If the stalks are very thick, halve them lengthwise first. Toss sugar, tapioca, juice, zest and cloves collectively and place in an 8-by-10-inch gratin dish. Hungry now? Get your paper and pens prepared because I am about to share some of my favourite tried & tested recipes with you.
I used apple sauce instead of oil so I can fully omit any sweetener. I also used three bananas as a substitute of 2.5 just because I didn't need to depart half behind. It got here out very properly. It is rather sweet, can't tell that it would not have any sugar or sweetener. Most meals based mostly mostly on lamb, are served with bread and lots of side dishes. All this number of delicious selections, bread, dips and facet dishes can add up to a huge number of energy.
Luckily, as customers are becoming extra health-conscious, manufacturers are filling grocery aisles with more complete-grain options. You can now simply find entire grain breads, flour, tortillas, pasta, rice, cereal, and virtually some other merchandise that's constructed from grain. I only in the near past began using spelt flour,and so still adjusting-but I'm happy so far-it has a form of quaint and healthy attraction about it.Great recipe. Peel the apples, minimize them into thin slices and place in a bowl. Toss the slices with ½ tablespoon of sugar, lemon juice, walnuts and the bread crumbs (or crushed tea biscuit) and maintain aside.